DISCOVER THE TEAM OF THE CAFÉ MULOT!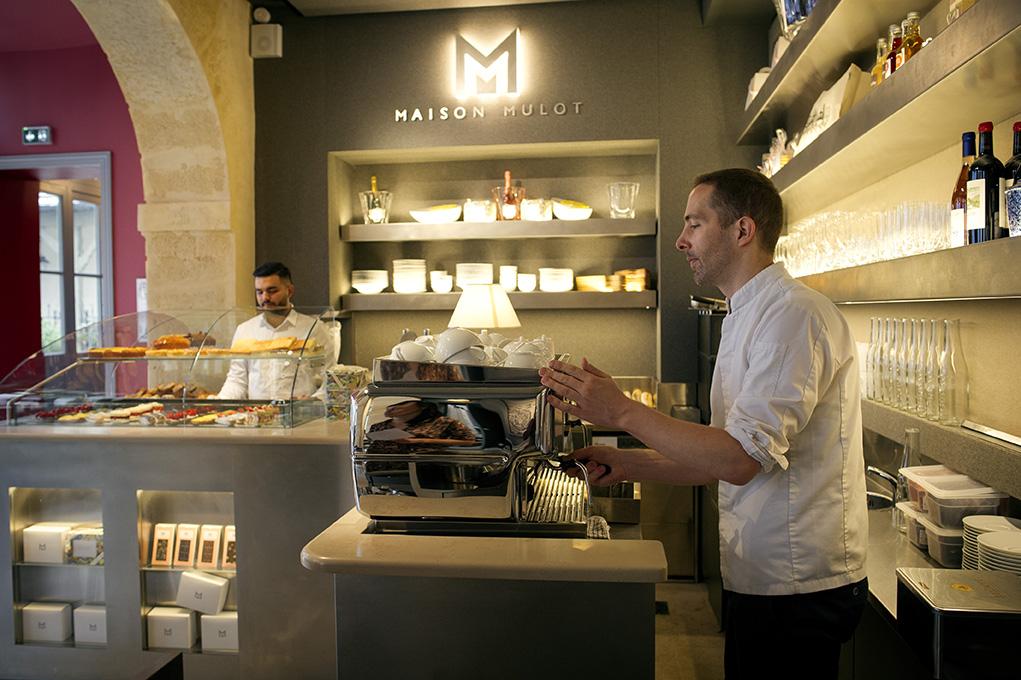 A den of classicism, renowned for its kougelhof, its millefeuille, its classic entremets worthy of a sweet chiseler.
Managed by Fabien Rouillard, who graduated from the Vatel Institute, and surrounded by a passionate team, he was Alain Senderens' pastry chef at Lucas Carton, pastry chef at the famous Maison Fauchon and creator of two start-ups. Now Chef Owner of the Maison Mulot, he inaugurated a few months ago a new Parisian address, a peaceful setting in the historic Place des Vosges : The Café Mulot.
This place is the realization of a personal desire of Fabien Rouillard: to create the possibility of a place of exchanges and meetings, accessible to all and turned towards the customer. On the program, a savory and sweet menu that relies on the renowned know-how of the Maison Mulot, and on a loyal and dynamic team, strong of its multidisciplinarity and the individual assets of each one. Without the investment and work provided by Hervé, Jérôme, Christina, Grégory and many others, this café could not have existed, This team of 65 collaborators is composed of 45% men and 55% women, a parity also manifest of a strength, united by the sense of listening and empathy!
The Café Mulot, it is the passion of the know-how: to let people know what is one of the rare companies still one hundred percent artisanal, an institution on the left bank taking to heart to satisfy the customer in a haven of peace, peaceful and almost secret refuge.